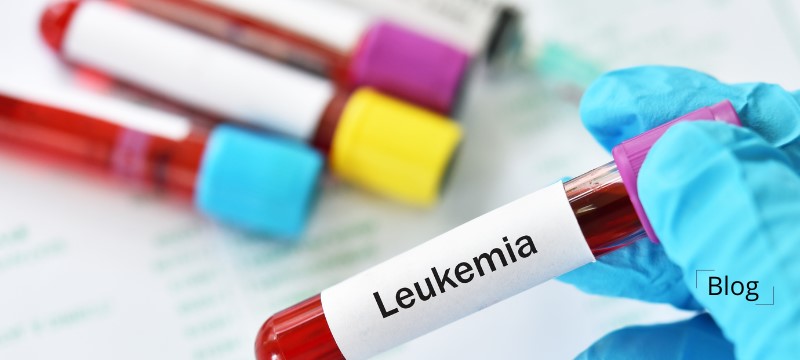 September 29, 2022 / Dr. Santosh Kumar
The Connection between Down Syndrome and Leukemia
Studies in recent years have discovered that babies with Down Syndrome generally have abnormalities in their blood after they are born. Several of those blood changes cause no damage in any respect and quickly disappear. Alternative blood changes require special tests or treatment but do not have any long-run consequences. However, few babies will have blood problems that can make them exceedingly unwell over their initial few weeks of life.
All infants and children with Down Syndrome have abnormalities in the production of their blood cells. Though leukemia develops in only a small portion of these children, the chances of a child with Down Syndrome developing leukemia is way higher than children without the disability.
There are two important conditions that will result in a serious problems from blood abnormalities for infants with Down Syndrome:
• One in ten infants will have a condition known as Transient Leukemia of Down Syndrome and one in four of these infants may be seriously ill who would require extremely specialized treatment for a cure. With an early diagnosis, the cure rate is incredibly high and also the treatment required to cure the disease is generally mild.
• Few children develop a unique type of leukemia known as Myeloid Leukemia of Down Syndrome which can only be cured by increased doses of chemotherapy. On the whole, one in hundred or one in fifty of all children with Down Syndrome develop this condition before the age of four and are at a higher risk of developing Acute Lymphoblastic Leukemia.
Testing blood at birth is the best approach to identifying the children at risk of these conditions, though it does not develop until later. This suggests that the children at risk should be closely monitored until the risk of leukemia has passed, which is generally between the ages of two and four.
Sadly, the genetic abnormality that causes down syndrome additionally increases the risk for a big range of medical problems that include Leukemia, Hearing problems, Congenital Coronary Heart defects, and Gastrointestinal problems.
All infants with Down Syndrome ought to have a blood count and blood film within the initial few days of life. This test can be carried out at the same time as other blood tests, which in most cases will mean the parents can be reassured. In some cases, the blood count and the blood film will alert the clinical team of possible Transient Leukemia of Down Syndrome. Currently, there is a genetic test that can be done to spot Transient Leukemia known as the GATA1 mutation test. It estimates the variations in the genetic code of the GATA1 gene.
The GATA1 mutation test additionally spots all infants who are at a threat of developing Myeloid Leukemia of Down Syndrome in early childhood. It is not required to get all infants with Down Syndrome tested using the GATA1 mutation test. Currently, it is recommended that only infants who have abnormal blood counts or blood films should get this test.
One should consult their doctor if they notice the following symptoms in their child:
• Shortness of breath
• Bleeding gums
• Loss of appetite
• Unexplained bruising and bleeding
• Leg pain or limping
• A rash of purple spots
• Discomfort in the abdomen or feeling full
The new screening test is a big advancement in the detection of leukemia in patients suffering from Down Syndrome. However, even if the screening test reports negative, it does not imply that a child cannot develop leukemia. The test only diagnoses one form of acute leukemia known as Acute Myeloid Leukemia and in view of children with Down Syndrome being at an increased threat of developing all forms of acute leukemia, it is therefore extremely vital for parents to watch out for signs and symptoms of leukemia.
Chetna Foundation helps parents and caretakers of children with Down Syndrome and Leukemia to find ways to drive up the chances of survival for such children and reduce the toxic side effects that can affect the rest of their lives.